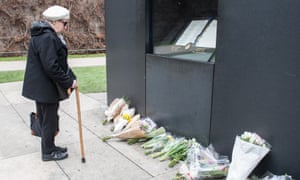 Under that flag of convenience called free speech, people tear up their decency in the search for "likes". Oh, how cheaply we trade the things that matter most. Have social media and the stamping foot of the 24-hour news cycle killed off the quiet dignity of grief, both religious and non-religious?
Source: Prayer is not wishful nonsense. It helps us to shut up and think | Giles Fraser Loose canon | Opinion | The Guardian
Some thoughtful reflections from Giles Fraser, a parish priest in south London, who blogs under the name of "The Loose Canon":
Prayer is not a way of telling God the things he already knows. Nor is it some act of collective lobbying, whereby the almighty is encouraged to see the world from your perspective if you screw up your face really hard and wish it so. Forget Christopher Robin at the end of the bed. Prayer is mostly about emptying your head waiting for stuff to become clear. There is no secret formula. And holding people in your prayers is not wishful thinking. It's a sort of compassionate concentration, where someone is deliberately thought about in the presence of the widest imaginable perspective – like giving them a mental cradling.
But above all, prayer is often just a jolly good excuse to shut up for a while and think.
He seems, from what I can determine, to be toward the left end of the political spectrum. But he is square on about this!
And of course, this is leaving out of the equation the question of whether or not prayer really is efficacious. As Christians, we believe that God knows our needs before we ask them, and often responds before we can ask. But he still wants to hear us ask – that demonstrates that we know precisely what we want and need, and hopefully have reflected on why.
Does praying increase the chance that God will respond? Maybe, maybe not. I'm inclined to doubt it, for the reasons I've already delineated. But I'm not going to stop praying, for that reason! It's been said that prayer is not really for God, but for us, and I agree with that. It gives us the chance to thoughtfully ponder – and to lay before that most awesome and transcendent divine reality, God Himself – our concerns, and the concerns of others: to hold them lovingly in our hearts, and minds. That is no bad thing, regardless of any practical effects it may or may not have.
Prayer should not, it is true, distract us from taking what practical steps we are able to take, to effect the changes we want to see. As St. James the Apostle wrote,
"If a brother or sister is ill-clad and in lack of daily food, and one of you says to them, 'Go in peace, be warmed and filled,' without giving them the things needed for the body, what does it profit? So faith by itself, if it has no works, is dead." (James 2:15-16)
Yet that does not invalidate prayer, as an act of mercy, of kindness, of compassion – and of faith in a God who is also merciful, kind, and compassionate. Sometimes prayer can, and often should, accompany action. Sometimes a situation is so overwhelming, or so out of our control, that all we can do is pray. And if that's all we can do, then we should certainly do all that we can do.