Source: There's a Nationalist Baby Boom Going On in Europe!!! | Dr. Steve Turley
In which Steve Turley completely and convincingly debunks the absurd claim that migrants are needed to bolster Europe's sagging population. Not so! What is needed is a "re-traditionalism," the kind of nationalist-populist revival that is increasingly being seen in places like Hungary, Poland, and Russia.
This is not rocket science: when people believe in themselves and their people, when they have respect for their past and hope, energy, and ambition for the future, they will naturally want to have more children! When they are being led to believe (by the so-called "elites" of the media, politics, and academia) that they are worthless if not actually blameworthy, and destined to be replaced, why would they want to?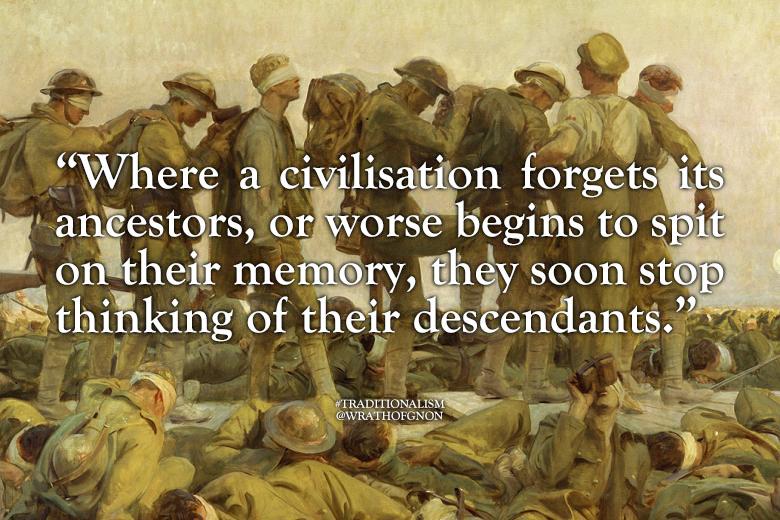 Ah, but when they honour their people, their ancestors, their cultural and genetic heritage, that's another story! What you honour, you wish to pass on, as Turley comments:
"This is why scholars believe Europe is not lost! The nationalist movements throughout the continent are re-awakening the traditional family, which is effectively reversing its [Europe's] population decline, and it's reversing the population decline with good, conservative families that love their nation, their culture, and their tradition. That's why they're having children in the first place!"
Demographic deficits can be reversed, and – as Eastern European countries are demonstrating – they can be reversed effectively and relatively quickly if people are simply given hope for the future, and a reason to want to pass their heritage, genetic as well as cultural, on to their descendants.
And as Turley points out, it is the traditionalists, populists, and nationalists who have that fire, not the secular globalists: jaded, pessimistic, hedonistic, narcissistic, and frequently nihilistic and degenerate as they are.
May the fire grow and spread!
---
Do you appreciate and/or enjoy these posts, and want to support The Anglophilic Anglican in my defense of Western Christendom, and enjoyment of Western culture and civilization?
Then please consider supporting me on Patreon!
Many thanks in advance.