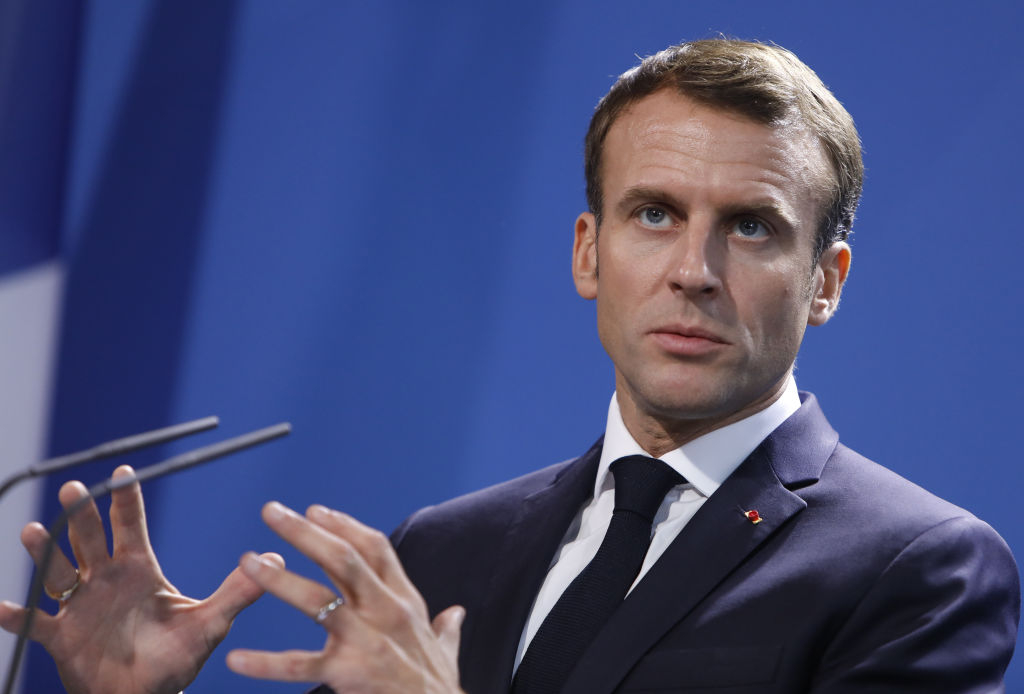 "The French say, 'Mr. President, we cannot make ends meet,' and the President replies, 'we shall create a High Council [for the climate]'. Can you imagine the disconnect?" — Laurence Saillet, spokesman for the center-right party, The Republicans, November 27, 2018
The "yellow jackets" [protestors] now have the support of 77% of the French population [by some reckonings, 84%]. They are demanding Macron's resignation and an immediate change of government. The movement is now a revolt of millions of people who feel asphyxiated by "confiscatory" taxation, and who do not want to "pay indefinitely" for a government that seems "unable to limit spending". — Jean-Yves Camus, political scientist.
European elections are to be held this Spring, 2019. Polls show that the National Gathering [a.k.a. National Rally, the party of Marine Le Pen] will be in the lead, far ahead of La République En Marche! [The Republic on the Move!], the party created by Macron.
Source: France's Meltdown, Macron's Disdain | Gatestone Institute
Europe is struggling, but Europe is also beginning to awaken from its long sleep, or at least, lethargy. This is still more evidence of that awakening. Will it awaken enough, and soon enough?
It's like watching the Titanic churn toward that iceberg, but you can both see and sense the turning of the rudder and the backing of the screws beginning to bite. Will they turn the bow fast enough, far enough, to prevent a fatal collision? These are tense times, to put it mildly!
"Marine Le Pen, president of the right-of-center National Rally (the former National Front party, and today the main opposition party in France), said, 'There is a tiny caste that works for itself and there is the vast majority of French people who are abandoned by the government, and feel downgraded, dispossessed.'
"The 'yellow jackets' [named for the yellow safety vests worn by the protesters] now have the support of 84% of the French population. They are demanding Macron's resignation and an immediate change of government. Those who speak on radio and television say that Macron and the government are hopelessly blind and deaf.
"At the moment, the 'yellow jackets' have decided to organize a third national protest – today, Saturday, December 1st – with another march to Paris and the Elysée Palace. The revolt in the country is intensifying and shows no sign of slowing down."
As Dr. Guy Millière, professor at the University of Paris and the author of this piece, points out,
"The 'populist' wave is now hitting France; it could well mean the end of Macron's term as president."
Au nom du peuple.