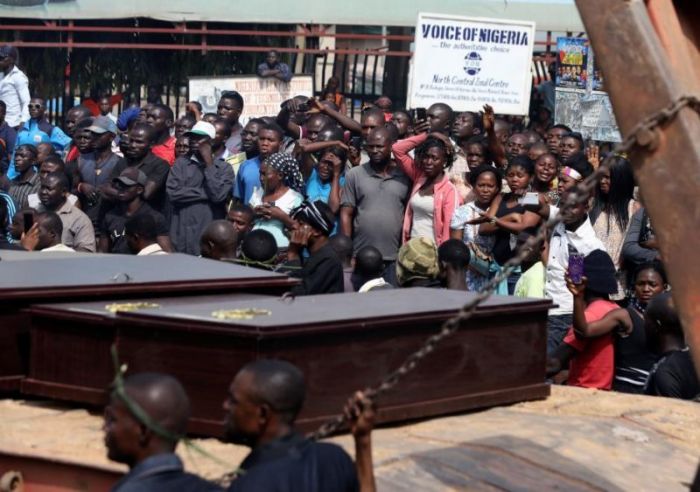 Source: Hundreds of Christians killed in Nigeria attacks | ABC Action News
I know I said I was going to try to avoid political postings during Lent; but I also said I would make exceptions for exceptional events.
With all the coverage given to the reprehensible attack on mosques in Christchurch, New Zealand last weekend, it was easily lost that the same week had seen attacks killing at least as many Christians in Nigeria, with comparatively little media coverage or attention. What reporting there was came from Christian organizations, although some mainstream media outlets did pick up the stories (albeit "below the fold").
I am sorry if this sounds cynical or snarky, but how much do you want to bet the current spate of attacks on Christians will be largely ignored by US/Western media – and in particular, that the celebrities, political pundits, and media talking-heads who are quick to claim "Islamophobia" and oppression of Muslims will have little to say about "Christophobia," and oppression of Christians by Muslims?
Certainly there will be no denunciations, outrage, or calls for re-education of Muslims to make them more tolerant of Christians, as there have been in the other direction. As my dear late mother used to say, "it all depends upon whose ox is getting gored."
But violent persecution and oppression of Christians is a very real issue, in these times. Even Newsweek, hardly a right-wing rag (!), recounted a January report by a Catholic charity organization, which found that
"The persecution and genocide of Christians across the world is worse today 'than at any time in history,' and Western governments are failing to stop it, a report from a Catholic organization said.
"The study by Aid to the Church in Need said the treatment of Christians has worsened substantially in the past two years compared with the two years prior, and has grown more violent than any other period in modern times."
And Open Doors USA, which publishes a World Watch List of the 50 countries in which it is most difficult to be a Christian, reports that 215 million Christians experience high levels of persecution, a number which represents 1 in 12 Christians worldwide; that during 2018, 3066 Christians were killed, 1252 were abducted, 1020 were raped or sexually harassed, and 793 churches were attacked; and that although the #1 most dangerous country for Christians is atheist, communist North Korea, Islamic oppression fuels Christian persecution in 8 of the top 10 countries.
Lord, have mercy. Christ, have mercy. Lord, have mercy!