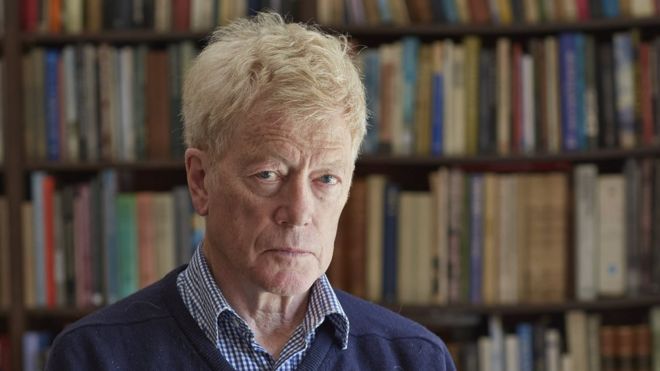 The philosopher, who died from cancer, is hailed as "the greatest conservative of our age."
Source: Roger Scruton: Conservative thinker dies at 75 | BBC News
This is a tragic loss! One of the towering intellects of our time, and a passionate defender of Western civilization. Yesterday, Sunday the 13th of January, Sir Roger Scruton lost a six month fight with an aggressive form of cancer.
The BBC, of course, cannot resist sniping, but he was a great man, a terrific thinker, and his loss will be keenly felt by many: myself not least.
"The author of more than 50 books on aesthetics, morality and politics, he was also a government advisor. Supporters hailed him as 'the greatest conservative of our age.'
"A statement on his website said he had been fighting cancer for six months and 'died peacefully' on Sunday.
"Historian Timothy Garton Ash said he was 'a man of extraordinary intellect, learning and humour, a great supporter of central European dissidents, and the kind of provocative – sometimes outrageous – conservative thinker that a truly liberal society should be glad to have challenging it'."
A Cambridge graduate and the author – as noted above – of some fifty books on morals, politics, architecture and aesthetics, Sir Roger was knighted in 2016 for his services to philosophy, teaching and public education. It was an honour richly deserved!
I have published here on The Anglophilic Anglican several examples of his thought, but here are two I particularly recommend, if you've not already seen them:
"Why Beauty Matters" (BBC documentary).
"The End of the University" (First Things article).
Requiescat in pacem, Sir Roger. You will be deeply missed.