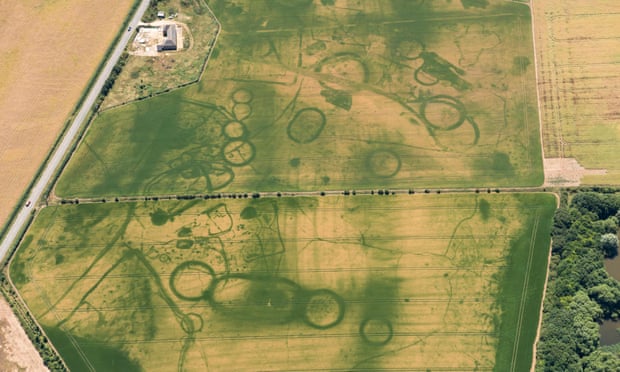 Hot, dry conditions this summer in England have revealed mysterious Stone Age ceremonial monuments, Iron Age settlements, burial mounds and a Roman farm.
Source: Heat Wave Reveals Hidden Archaeological Sites Across England (Photos) | The Weather Channel
This is fascinating!
"A scorching heat wave that has left much of the English countryside dusty and brown has also uncovered parts of the country's past that have been buried for millennia.
"Archaeologists have been flying over the parched landscape this summer looking for patterns in the fields. As the soil dried out , 'mysterious Neolithic ceremonial monuments, Iron Age settlements, square barrows and a Roman farm' have become visible, Historic England said in a news release this week."
Follow the link for more information, and/or see this Guardian article.